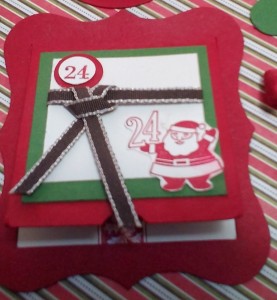 Matthew 10:38 "…and anyone who does not take his cross and follow me is not worthy of me."
Hebrews 12:1-2 Therefore, since we are surrounded by so great a cloud of witnesses, let us also lay aside every weight, and sin which clings so closely, and let us run with endurance the race that is set before us,  looking to Jesus, the founder and perfecter of our faith, who for the joy that was set before Him endured the cross, despising the shame, and is seated at the right hand of the throne of God.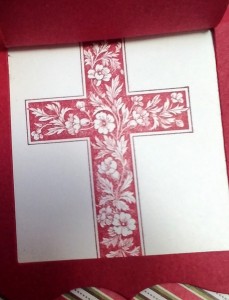 Colossians 2:8-15 See to it that no one takes you captive by philosophy and empty deceit, according to human tradition, according to the elemental spirits of the world, and not according to Christ. For in Him the whole fullness of deity dwells bodily,  and you have been filled in Him, who is the head of all rule and authority.  In Him also you were circumcised with a circumcision made without hands, by putting off the body of the flesh, by the circumcision of Christ,  having been buried with Him in baptism, in which you were also raised with Him through faith in the powerful working of God, who raised Him from the dead.  And you, who were dead in your trespasses and the uncircumcision of your flesh, God made alive together with Him, having forgiven us all our trespasses,  by canceling the record of debt that stood against us with its legal demands. This He set aside, nailing it to the cross.  He disarmed the rulers and authorities and put them to open shame, by triumphing over them in Him.
Colossians 1:15-23 He is the image of the invisible God, the firstborn of all creation.  For by Him all things were created, in heaven and on earth, visible and invisible, whether thrones or dominions or rulers or authorities—all things were created through Him and for Him.  And He is before all things, and in Him all things hold together.  And He is the head of the body, the church. He is the beginning, the firstborn from the dead, that in everything He might be preeminent.  For in Him all the fullness of God was pleased to dwell,  and through Him to reconcile to Himself all things, whether on earth or in heaven, making peace by the blood of His cross.
 And you, who once were alienated and hostile in mind, doing evil deeds, He   has now reconciled in His body of flesh by His death, in order to present you holy and blameless and above reproach before Him, if indeed you continue in the faith, stable and steadfast, not shifting from the hope of the gospel that you heard, which has been proclaimed in all creation under heaven, and of which I, Paul, became a minister.
Matthew 16:24-27 Then Jesus told His disciples, "If anyone would come after me, let him deny himself and take up his cross and follow me. For whoever would save his life will lose it, but whoever loses his life for my sake will find it.  For what will it profit a man if he gains the whole world and forfeits his soul? Or what shall a man give in return for his soul?  For the Son of Man is going to come with his angels in the glory of his Father, and then he will repay each person according to what he has done."