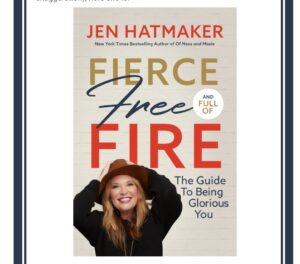 She used to be a "Christian thought leader" in the bookstores, conference circuits and  even women's group studies at churches.Women loved how "authentic" she was. Nothing fake in Jen. But like so many others who didn't stick to Scripture as truth, Jen Hatmaker drifted away. (See links below on why you should mark and avoid this one.)
Unfortunately many professing Christians still adore her teaching. And with her latest book release her authentic "Real, raw and messy" has evolved into "fierce."
THAT'S the real you, ladies, and God has nothing to do with it, according to Jen Hatmaker's new book, Fierce Free Fire:
"It's just time. Time for women to stop pretending and posing; time to step up and step out. What we want — what we need — is to live 100%, totally, absolutely true. When women feel free to claim every quirk, gift, dream, conviction, and space, when we make peace with our stories and our bodies, we'll really start living. I believe in every woman's capacity to be entirely Fierce, Free, and Full of Fire."
Full of worldly flesh is a nicer way of putting it.
Here's a screen shot of an excerpt she shared this morning. Notice who is in charge, and Who is notably absent: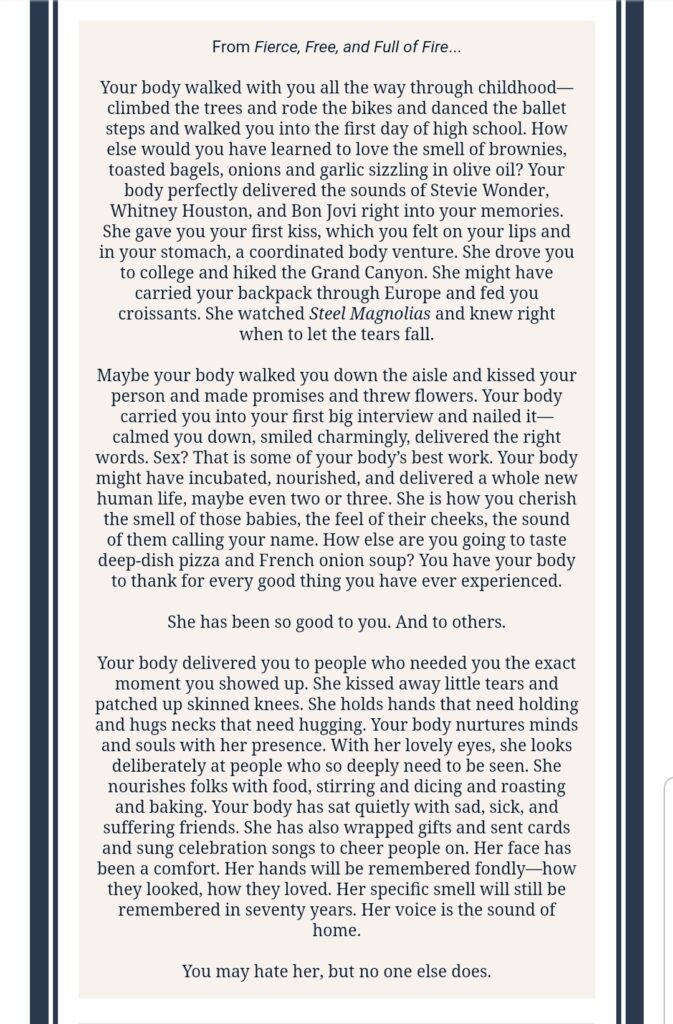 Warn your friends to stay away from this ME-centered tripe.
More on Jen Hatmaker's drift from biblical Christianity:
Jen Hatmaker: Jesus Came to Affirm the LGBT Community
The Power of De-Conversion Stories: How Jen Hatmaker is Trying to Change Minds About the Bible
Jen Hatmaker's Revision of Truth
The Hatmakers double down on "holy" homosexual "marriage"
4 concerns about Jen Hatmaker's teachings