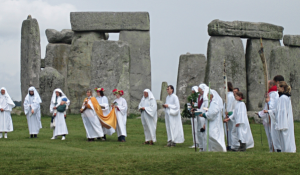 Today we're starting a two-day discussion on Cults.  You might think the idea of the "moonies" or the Jonestown incident is outdated. But there are cults today. How can we know what a cult is? Today and tomorrow we will share some characteristics common to all cults, and how you can spot them.
In Segment 2, follow along as we delve into our Bible study in the book of Galatians!  Teacher Beth Seifert takes us verse-by-verse through the end of this amazing epistle. Be sure to download the separate podcast and the notes in our Bible study tab on the menu.
If you'd like to join the table and connect with us, check out our FaceBook page! You can also send us an email at [email protected].