CONTACT US AT CONNECT@NAOMISTABLE.COM!
Amy Spreeman, NT Founder and Host
I was born in Pennsylvania, but before I could walk my parents moved us to Minnesota. That is where I developed my "Oh jaa-yabetcha" accent and love of frozen lakes. I grew up in the Unitarian Universalist church, but by 14 I became the rebellious black sheep of my progressive family by disagreeing with almost everything. Also, I was very curious about what my Christian friends were doing on Wednesday nights in our small town.
In college, I could be that carefree party girl on weekends and aspiring journalist by day. Somehow I ended up doing rip-and-read news at our campus radio station. (Boy, was I awful!) At night my roommate and I would talk into the wee hours about her faith and about this Jesus she followed. I'm convinced that quite on purpose, this sweet gal left her Bible on her bed in our room one day, knowing I would probably pick it up and start reading it. That started my faith journey.
I knew I believed, but I didn't really have a clue about atonement or what the doctrines were all about. I was probably a false convert. Believing I was a Christian, I married in a church to my highschool sweetheart Bob, and we made our merry way through the first few years of marriage without giving much thought to faith or going to church.
I began my career as a television reporter and news anchor in several Wisconsin markets, before heading to Minneapolis to be a news producer for a CBS-owned station. I've had a few PR jobs since then, but decided to go solo (freelance) just in time for our first baby to arrive. It was around that time that a neighbor invited me to my first Bible study. I didn't even own a Bible! But off I went to a women's Bible Study Fellowship (BSF) program, where I heard the Gospel preached for the very first time. I knew I had changed forever in that moment.
I've learned in the years since that my nice little resume or anything else I've accomplished has done absolutely nothing to glorify God. At the moment I am serving Him as a wife and mom of two grownups. I am blessed to be forgiven of much and loved by our God, knowing I don't deserve it in the slightest!
Nancy LeMay, Co-Host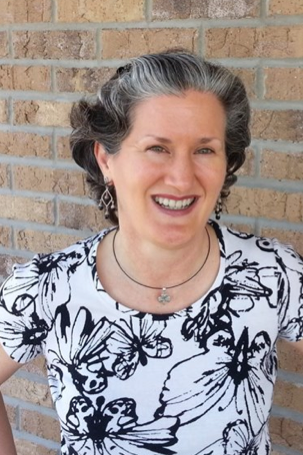 Born in Daytona Beach, Florida, I have somehow managed to consistently move farther north all my life, finally landing in the Green Bay area (De Pere) with my Green-Bay-native husband, Mike, in 2000.  We have been blessed since 2002 to work together at a local Christian radio station, Q90FM, where I can truly be his "ezer kenegdo" (that's the title on my business cards!)
I have a BA in Classical Studies and a BS in Secondary Education-Latin from the University of Missouri-Columbia, where I also went to grad school and taught Latin I & II to undergrads, all while going for a Masters in Latin & Classics.  When I burned out on school and decided to enter the "real world," I somehow ended up in the insurance industry, where I had a successful 12-year career as a Marketing Rep.
In the middle of this I met and married Mike who was a "package deal," giving me the blessing of my stepson and stepdaughter.  Almost 3 years into our marriage, I stopped both ignoring and running from God and truly gave my life to my Lord, Jesus Christ.  It took Mike two more years with me praying fervently and holding my tongue (a miracle in itself) before God finally got through to him at our semi-annual trip to church on an Easter Sunday.  Blessed with finding a church that taught us everything we needed to know to truly be disciples of Jesus, we haven't looked back since.
I have always been drawn to help young women grow in the Lord, being blessed to mentor spiritual daughters through the years, and now am doubly blessed to be walking with my amazing stepdaughter on her journey.  In addition to supporting my husband's ministry, this has been the greatest joy in my life.
Beth Seifert, Bible Teacher & G+ Community Moderator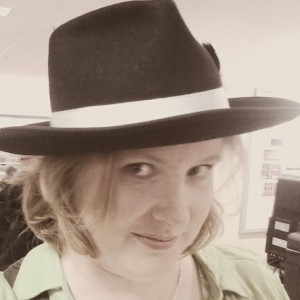 I was born in Texas, raised all throughout Colorado  and moved to Iowa when I was 16 after my parents divorced. I was raised in a Christian home with my two older sisters. Although I know I gave my parents many moments of worry (sorry, Mom and Dad!), I was always pulled to seek out His Word and His people. In college, the first phone call I made from my dorm phone was to find a ride to church. It was while at college that I met a wonderful man whom I dated for five days–and then broke up with him. God had a plan for our lives, though, and five years later we would reconnect, and we just celebrated nine years of marriage.
I received my BA in Psychology from Coe College and my degree in Elementary Education from Buena Vista University. Currently, I have the joy of homeschooling my two sons (ages five and six) as well as teaching swimming lessons. I have also had the privilege of being a part of a MOPS (Mothers of Pre-Schoolers) group in my city (this will be my "graduation" year, as my youngest is in kindergarten), and am part of the worship team and children's ministry at our church. I also enjoy swimming, crafting everything from cards to blankets, dancing with my husband, playing piano, reading, and spending time with the beautiful family God has blessed me with.
While in college, I began writing a daily devotional (I titled it the "Daily Dose of Truth" or "DDT" for short) which I would email out to other students. The DDT was then (and still is) simply my own journey through God's Word; the truths He shows me, the necessary change my life needs, and the encouragement and strength He provides. After college, I stopped writing the DDT for a number of years, before God called me to start again in 2009. It continues to amaze me how He has used my devotionals to bless and instruct not only ME, but so many other people in the past 4 years!
While I don't really remember ever NOT knowing God, it has only been in the last dozen years or so that I've dug deeply into doctrine and theology and have learned so much and grown so much in that span. I can see the process God has brought our family through, and am constantly thankful for His continued grace and blessings as my husband and I strive to raise our sons to display HIS glory in the world around us.
Lori Williams, Bible Teacher & G+ Community Moderator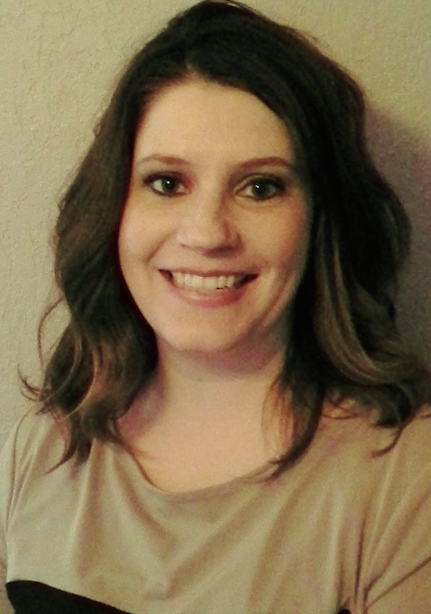 Once the Gospel took hold of our lives, Vince and I knew we had to share our story and start equipping people about the topic of false conversion. In the fall of 2011 we wrote, Falsified: The Danger of False Conversion. The book chronicles our story, the Seeker Sensitive Movement, and examining what false conversion looks like in the life of an individual. The book was published in February of 2012, and from there the ministry went forward. We have an active website, www.falsifiedministries.com, where we equip readers with good biblical teaching, as well as exposing false teachers and movements.
We are actively involved in our church and enjoy evangelism. One of my major passions is sharing the Gospel with others; especially teaching and equipping ladies in the Truths of the Bible. I love being a moderator for Naomi's Table and doing the occasional interviews with Amy and Nancy. It truly brings great joy to my life to be apart of this ministry.  Galatians 2:20 has proven to be true in my life and I look forward to what the Lord has in place for me as He continues to sanctify me daily.
Connie Stampfl, Bible study teacher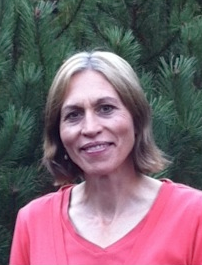 I am a sinner saved by Grace, and have been a women's Bible study teacher for twelve years!
I grew up in Manitowish Waters, Wisconsin, and sitting in the back pew of a tiny church, I knew at a young age that I needed a Savior. It wasn't until I attended college that I began learning in a women's Bible study. Being in God's Word launched my journey of discovery into who God is through Scripture.
My corporate track took me into med school, where I got a degree and emerged as an emergency room physician.  I met my husband, Dave, in church in 1984, and we married a couple years later. It's been nearly 30 years!
As we started our family I realized that even part-time work was grueling and demanding, and I knew we wanted something better for her young children. So I left the career behind and dedicated myself to following Christ, raising our children and loving Dave.
We now live in Suamico, Wisconsin and have three adult children: Erika, Matthew and Ben.
Ruth Christian, Bible Teacher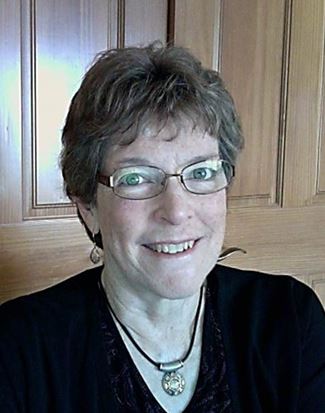 I grew up in a northwest suburb of Chicago in Des Plaines, Il.
I received a Bachelor of Science Degree in Education at UW-Whitewater, and later a Masters Degree in Curriculum & Supervision at UW-Oshkosh (both in the great state of Wisconsin).
In 2001, after 28 years of teaching physical education & health and coaching, God answered my prayers and called me to full-time ministry.
In 1988 I was born again, and what a wonderful journey the past 25 years have been walking with Jesus and growing in the grace and knowledge of Him.
I have been involved in Women's Ministry leadership at my church for over 20 years and was privileged to oversee the Ministry for 9 years.
At this season of life, I continue to have a passion to minister the love of God to women through the teaching His Word. I'm privileged to do just that with the women at my church, with the women inmates at the county jail and now here at Naomi's Table.
Since 2005, God lit a fire in me to minister to strugglers in the church, the truth that one can be freed from homosexuality and thus Bridge of Hope Ministry was born. In 2007 my "testimony" book came out, "Love Flowed Down, It Was For Me."
I enjoy walks with my dog, Spencer, and various activities such as kayaking, fishing, golf, camping, snowshoeing, gardening, reading and spending time with friends.
My life is filled with purpose, peace, and joy for the present and with hope for the future…to God be the glory! May we all stay close to Jesus, stay in His Word and keep looking up, because our redemption draws nigh!
Sunny Shell, Bible Teacher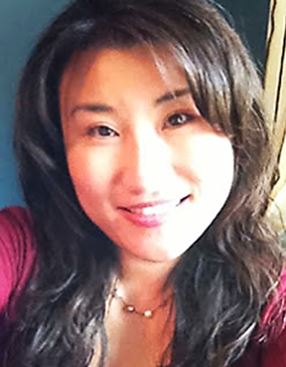 Hi there, my name is Sunny Shell and I'm an extremely grateful daughter of the LORD God Almighty.
I am a wife to an incredibly godly man, who God has filled with love, kindness, wisdom and much mercy. My husband is my best friend… and there's nothing anyone on this earth knows about me more than him. We tell each other everything and are grateful to God for allowing us to truly understand what He means when He says He made us "one"!
I'm also the Mama of two incredibly blessed and talented sons. Our oldest is 20 and a Sophomore in college, while our youngest is nearly 18 and a Senior in high school (and I homeschool him). They both love to sing and have been very involved with church and school choirs since they were toddlers. Both boys love music, movies, sports and have played almost all sports with running being the favorite to do and football being the favorite to watch (for my oldest) and tennis being the favorite to play and football being the favorite to watch (for my youngest son).
Last, but not least, I am blessed to be a stay-at-home-mom, exhorter, discipler, ex-school volunteer, blogger, and writer. You can find my writings at: Abandoned To Christ (SunnyShell.org),  My Second Love: A Proverbs 31 Study.  As of recently, I write blogs for the Christian Post. I used to write for Examiner.com with two columns: Christian Worldview (national) and Christian Marriage (local) until their ads became so immoral, I could no longer write for them in good conscience. I'm slowly moving my published articles here so you can read them in God-honoring medium.