Do you enjoy feel-good devotionals that focus on how we can be better wives and moms? When I decided to choose God back in the nineties, I purchased and devoured many books on how to be a wonderful woman of God. I chased after women's conferences that made me laugh and sob. I sought experiences through music that would take me to the highest highs.
The problem was, I was not a child of God.
Up until 1999, I didn't even own a Bible. My church had a women's group, but our gatherings focused on our own stories and feelings, and we didn't talk about Jesus much.
Then God providentially gave me a neighbor named Linda, who invited to her Bible study. These women actually studied – gasp – the Scriptures.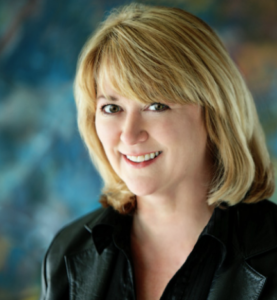 I bought my first Bible, cracked it opwn and saw Truth for the first time. During the study, the woman leading our group shared something amazing: The full and complete Gospel message. Words like sin, repentance, propitiation, Law, Grace, and regeneration filled my soul. In an instant I recognized my dreadful condition and knew that I was not saved.  I'd considered myself a Christian for an entire decade, and had never heard that message of the Good News before. It wasn't until He saved me that I began to know the real Jesus Christ.
I founded Naomi's Table in 2013 as a way for women to come together to equip Christian women to study all things in the light of Scripture. My other sites are Berean Research and the Berean Examiner blog (on Pirate Christian Radio).
I started a career in journalism as a television and radio news reporter, and have been a broadcaster and freelance writer for 25 years.  In 2010, I helped launch and co-host the radio talk show Stand Up For The Truth.
My husband Bob and I live on a hobby farm in Wisconsin and have two grown children. You can find me on Twitter and Facebook, but more often I am hanging out with my chicken girls in their coop!