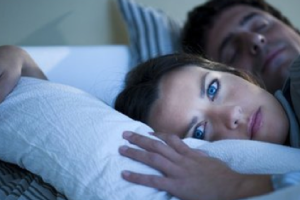 The enemy of our soul would like nothing more than to fix your mind on anything but whatever is pure, whatever is lovely…you get the idea.  If you allow your thoughts of anger, resentment or anxiety run away with you into the wee hours of the night when you're thinking, thinking, thinking, guess what happens when we dwell on those thoughts that lead us away from truth? Mary Danielsen is our guest at the Table today.  Mary is the author/producer of our 2 Minute Warnings.  You also can find her reports on the high-tech influences used by world governments to keep tabs on its citizens. She shares this on her The Things to Come blog.
In Segment 2, we're studying the Book of Genesis.  Join us as teacher Connie Stampfl takes us verse-by-verse through this foundational book. Be sure to download the separate podcast and the notes in our Bible study tab on the menu.
If you'd like to join the table and connect with us, check out our FaceBook page! You can also send us an email at Connect@Naomistable.com. And ladies, if you head over to our website, you'll find information on how to join women around the world at our Google+ Community Page, where we are making friends and talking about what the Bible has to say about the topics we cover here at the Table.
Podcast: Play in new window | Download (Duration: 50:07 — 22.9MB)