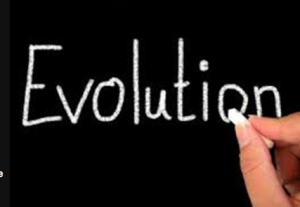 We know that in the public arena, there's no getting around the widely-held belief that Darwin's theory of evolution is taken as truth. Our children will be taught to adhere to this theory from Kindergarten through grad school. And if you are training them to have a biblical worldview, you'll eventually run into conflict.
It's an encore presentation today, and all this week as Amy and Nancy present our "Best of" at the Table to wrap up 2014!   A couple of great resources we can recommend:
Evolution vs God: Shaking the Foundations of Faith [FULL MOVIE HERE]
What if My Child Has To Take A Class On Evolution?
In Segment 2, pull up a chair for our Bible study in Esther with our Bible study teacher Beth Seifert. Be sure to download the notes in our Bible study tab on the menu.
If you'd like to join the table and connect with us, check out our FaceBook page! You can also send us an email at Connect@Naomistable.com. And ladies, if you head over to our website, you'll find information on how to join women around the world at our Google+ Community Page, where we are making friends and talking about what the Bible has to say about the topics we cover here at the Table.
Podcast: Play in new window | Download (Duration: 51:49 — 23.7MB)