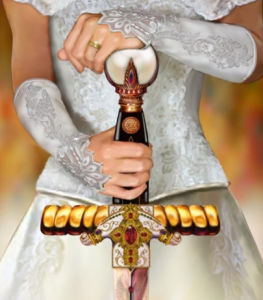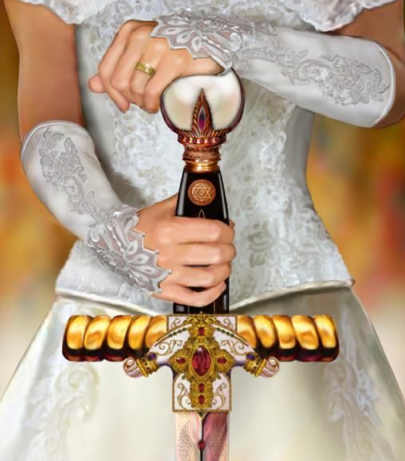 Why do so many of us want to dabble in the demonic realm, binding spirits and rebuking Satan?  The Bible gives us a better way:  Ephesians 6:13-18 gives a description of the spiritual armor God gives us.
We are to stand firm with the belt of truth, the breastplate of righteousness, the gospel of peace, the shield of faith, the helmet of salvation, the sword of the Spirit, and by praying in the Spirit.
What do these pieces of spiritual armor represent in spiritual warfare? We are to speak the truth against Satan's lies. We are to rest in the fact that we are declared righteous because of Christ's sacrifice for us. We are to proclaim the gospel no matter how much resistance we receive. We are not to waver in our faith, no matter how strongly we are attacked.
Our ultimate defense is the assurance we have of our salvation, an assurance that no spiritual force can take away. Our offensive weapon is the Word of God, not our own opinions and feelings. We are to follow Jesus' example in recognizing that some spiritual victories are only possible through prayer.
Join us for this fascinating conversation with our guest today, Mary Danielsen. Mary is the author/producer of our 2 Minute Warnings.  You also can find her reports on the high-tech influences used by world governments to keep tabs on its citizens. She shares this on her The Things to Come blog.
In Segment 2, pull up a chair for our Bible study as dive back into ROMANS with our Bible study teacher Beth Seifert.  Be sure to download the notes in our Bible study tab on the menu.
If you'd like to join the table and connect with us, check out our FaceBook page! You can also send us an email at Connect@Naomistable.com. And ladies, if you head over to our website, you'll find information on how to join women around the world at our Google+ Community Page, where we are making friends and talking about what the Bible has to say about the topics we cover here at the Table.
Related articles
Podcast: Play in new window | Download (Duration: 51:17 — 20.5MB)