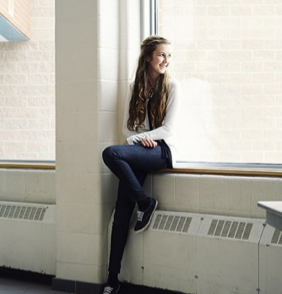 Sometimes when we are at our weakest and not feeling very strong, our strength wells up from somewhere as we become convicted to stand up and rise against an injustice or an untruth. Where does it come from? It comes from knowing God and being in His Word. Can we stand for truth and use our voices to be a light in a dark world? Absolutely!
Check out this story we referenced today: Lia Mills 7th Grade Pro–Life Speech.
In Segment 2, we're scooting up our chairs for our Bible study in I Samuel, with our Bible study teacher Beth Seifert. Be sure to download the notes in our Bible study tab on the menu. Tomorrow we will be introducing you to Samuel, a prophet whose life was incredibly significant!
If you'd like to join the table and connect with us, check out our FaceBook page! You can also send us an email at Connect@Naomistable.com. And ladies, if you head over to our website, you'll find information on how to join women around the world at our Google+ Community Page, where we are making friends and talking about what the Bible has to say about the topics we cover here at the Table.
Podcast: Play in new window | Download (Duration: 49:21 — 19.8MB)