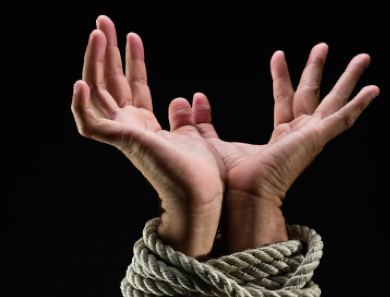 Today we are talking about protecting our children – both boys and girls – from the predators out there who are finding new and creative ways to entice them and prey on their innocence. We're going to be sharing some tips today.
Also at the table with us is author Kathi Macias, who uses her writing to share the Gospel and bring attention to the plight of persecuted Christians across the world. She has turned her attention to those enslaved by human trafficking in her book, Deliver Me From Evil. (She mentioned the Blue Campaign for human sex trafficking prevention tips for parents.)
In our Bible study segment, we are learning together in the Book of Habakkuk. Our Bible study teacher Connie Stampfl will be here at the Table, and we're titling this one "A History Lesson," so be sure to download the notes in our Bible study tab on the menu.
If you'd like to join the table and connect with us, check out our FaceBook page! You can also send us an email at Connect@Naomistable.com. And ladies, if you head over to our website, you'll find information on how to join women around the world at our Google+ Community Page, where we are making friends and talking about what the Bible has to say about the topics we cover here at the Table.
Podcast: Play in new window | Download (Duration: 49:11 — 11.3MB)