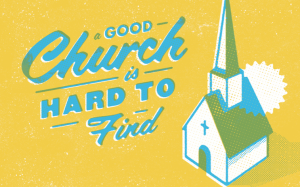 If you've ever had to find a new church, you know how challenging it can be.  Whether you've moved to a new community or you've had to leave your church for one reason or another, there is no bigger choice you'll need to make than where you and your family are being equipped to live out the Word of God and share the hope you have. Unfortunately, we live in an age where many churches are going in a direction that some long-time members aren't in agreement with. We're going to share some tips to help you sort through the process.  Today we are sharing from an article titled, Church shopping? 35 Key Questions to Ask the Church
In our Bible study segment, we're going to go back to a topical lesson from the Book of Matthew that we first aired last month. It's titled, First Things First.
If you'd like to join the table and connect with us, you can do so on our FaceBook page, our email at Connect@Naomistable.com, on our Google+ Community Page, or you can call and record a message at our new Naomi Line: 800-979-9010, extension 109.
Podcast: Play in new window | Download (Duration: 54:00 — 12.4MB)