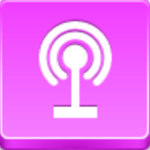 So many women and girls have faced the fear and despair over an unplanned pregnancy.  What happens when you're 17, pregnant and overcome with the feeling that there is no other way out but than to make it go away?  That's exactly how many girls feel. They don't understand that their "mistake" is a real live baby from the very start.
Today we meet Sheila Luck, who knows exactly what these young women are experiencing, because she was in their shoes. Plus, our Bible study teacher, Ruth Christian. dives into 2 John 1-2. Questions or comments? Email us at connect@naomistable.com, or call 800-979-9010, extension 109 and leave a message for our on-air discussion! (Portions of your message may be used in future shows)
Podcast: Play in new window | Download (Duration: 52:11 — 12.0MB)
Sheila Luck has written a book titled, My Baby's Feet: Choice, Death and the Aftermath, all about how she stuffed the memories of her own abortion experience, and what happened later in life when she understood from a biblical standpoint what her choices meant. How did she find forgiveness, and how can you, if you've had an abortion?
Sheila and her publisher are making copies of her book available for free – you pay only a small postage fee –  through Elizabeth Ministries. Click here to access the website, or stop by their office at 120 W. 8th Street in Kaukauna, Wis.
Check out Rachel's Vineyard (www.rachelsvineyard.org) for more healing resources.