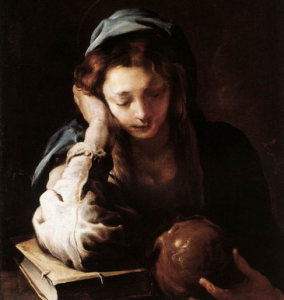 Is it a case of mistaken identity, laziness, or something else? Since the beginning of the early Church, many people have been confused by the references to different women named Mary in the Bible.  And Mary Madeline often gets credited – or accused – of being someone she wasn't.
In Segment 2, we're studying the Book of Genesis.  Join us as teacher Connie Stampfl takes us verse-by-verse through this foundational book. Be sure to download the separate podcast and the notes in our Bible study tab on the menu.
If you'd like to join the table and connect with us, check out our FaceBook page! You can also send us an email at Connect@Naomistable.com. And ladies, if you head over to our website, you'll find information on how to join women around the world at our Google+ Community Page, where we are making friends and talking about what the Bible has to say about the topics we cover here at the Table.
Podcast: Play in new window | Download (Duration: 54:24 — 24.9MB)