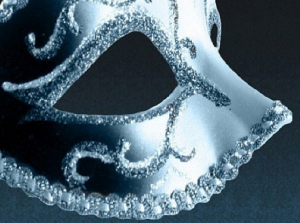 Yes, the movie, Fifty Shades of Grey turned out to be a big winner at the box office. How has this – in the words of the mainstream media – "mommy porn," captured the lusts of millions of women, many of them professing Christians?  As our friend Erin Benziger points out on her Equipping Eve program (see Erasing the Grey), it's because we've forgotten this:
Finally, brethren, whatever is true, whatever is honorable, whatever is right, whatever is pure, whatever is lovely, whatever is of good repute, if there is any excellence and if anything worthy of praise, dwell on these things. (Phil 4:8)
Ask yourself: does Fifty Shades of Grey line up with Paul's command here?  Can Christian women consume media like this without being burned by the coals?  Today Nancy and Amy take a look on the impact of these types of "entertainment" on our minds and our actions.
In Segment 2, we're studying the Book of Genesis.  Join us as teacher Connie Stampfl takes us verse-by-verse through this foundational book. Be sure to download the separate podcast and the notes in our Bible study tab on the menu.
If you'd like to join the table and connect with us, check out our FaceBook page! You can also send us an email at Connect@Naomistable.com. And ladies, if you head over to our website, you'll find information on how to join women around the world at our Google+ Community Page, where we are making friends and talking about what the Bible has to say about the topics we cover here at the Table.
Podcast: Play in new window | Download (Duration: 50:08 — 23.0MB)