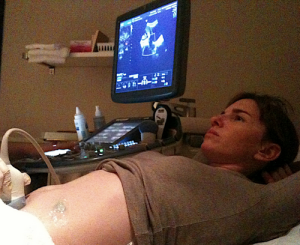 One of the most miraculous events we can ever witness is the miracle of a brand new life.  Thanks to science, we know that what God has spoken into existence can be seen in beautiful detail, even a few weeks after conception.  Today we're meeting a nurse whom God has placed in a unique position. R.N. Jody Narvett performs free ultrasounds on young women who are in crisis, and many of them are considering abortion. WomanKind Medical Clinic in Appleton, Wis., offers these services as a way to shine a light of hope and share truth with women who are scared and oftentimes alone.  WomanKind's sister ministry, Mother and Unborn Baby Care, nurtures and equips women and their families through their pregnancies and into motherhood in a unique way!
In Segment 2, we're studying the Book of Genesis.  Join us as teacher Connie Stampfl takes us verse-by-verse through this foundational book. Be sure to download the separate podcast and the notes in our Bible study tab on the menu.
If you'd like to join the table and connect with us, check out our FaceBook page! You can also send us an email at Connect@Naomistable.com. And ladies, if you head over to our website, you'll find information on how to join women around the world at our Google+ Community Page, where we are making friends and talking about what the Bible has to say about the topics we cover here at the Table.
Podcast: Play in new window | Download (Duration: 47:50 — 21.9MB)