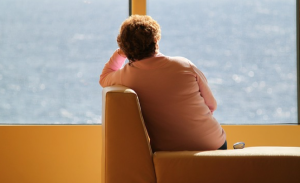 When a woman feels lonely, she may resort to doing unwise things to fight that feeling. Loneliness can lead to unbiblical responses yes, but we need to remember this truth: Jesus will never leave us alone. There are other hard truths as well…
In Segment 2, pull up a chair for our Bible study in Esther with our Bible study teacher Beth Seifert.  Be sure to download the notes in our Bible study tab on the menu.
If you'd like to join the table and connect with us, check out our FaceBook page! You can also send us an email at Connect@Naomistable.com. And ladies, if you head over to our website, you'll find information on how to join women around the world at our Google+ Community Page, where we are making friends and talking about what the Bible has to say about the topics we cover here at the Table.
Podcast: Play in new window | Download (Duration: 55:46 — 22.3MB)