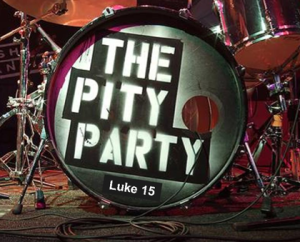 "Let me have my pity party."  Have you felt this way before, wanting to indulge in a little sorry-for-me therapy – even just for a moment or two? When we take our eyes off Christ to focus on ourselves, even for a second, we are sinning. And don't get me wrong, there is a huge difference between feeling grief over your circumstances. But do you cry out to God and rest in Him, or do you pull your focus – and the focus of others – on to you?
In Segment 2, pull up a chair for our Bible study in 1 and 2 Peter with our Bible study teacher Connie Stampfl.  Be sure to download the notes in our Bible study tab on the menu.
If you'd like to join the table and connect with us, check out our FaceBook page! You can also send us an email at Connect@Naomistable.com. And ladies, if you head over to our website, you'll find information on how to join women around the world at our Google+ Community Page, where we are making friends and talking about what the Bible has to say about the topics we cover here at the Table.
Podcast: Play in new window | Download (Duration: 48:20 — 19.4MB)