At 11 years old, Ben Delain was an active boy full of promise and hope, and a heart for those who are hungry and homeless. But his life was suddenly and tracically cut short. Today Ben's mom Becky joins us at the Table to share loss, grief, Hope and healing.  Becky and Peter Delain have an incredible story to share, as well as a new ministry designed to make Ben's wish come true by blessing those who are hungry. Check out the Ben's Wish site here.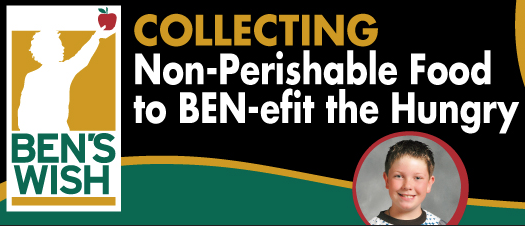 In Segment 2, pull up a chair for our Bible study in 1 and 2 Peter with our Bible study teacher Connie Stampfl.  Be sure to download the notes in our Bible study tab on the menu.
If you'd like to join the table and connect with us, check out our FaceBook page! You can also send us an email at Connect@Naomistable.com. And ladies, if you head over to our website, you'll find information on how to join women around the world at our Google+ Community Page, where we are making friends and talking about what the Bible has to say about the topics we cover here at the Table.
Podcast: Play in new window | Download (Duration: 52:00 — 20.8MB)