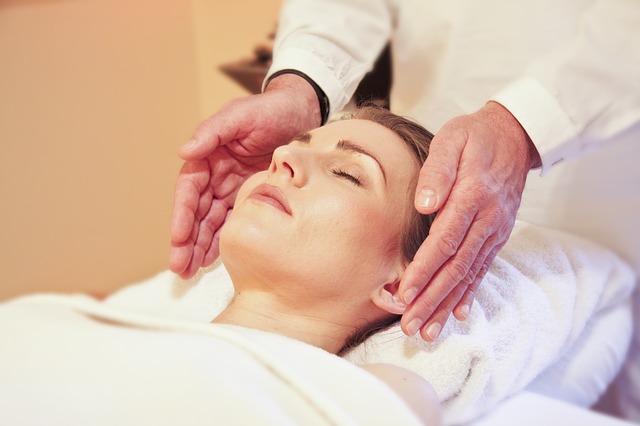 Massages are great for soothing tight muscles or un-cricking a crick in my aging neck.  But there are some techniques that borrow from the New Age, rooted in Eastern religions that open up spiritual doors to danger.
Today you'll meet a woman named Sandy who was forced to take a type of training called Reiki in order to obtain her therapeutic massage certificate. She refused to participate in the classroom exercise, but a look at her classroom notes should be a cautionary tale for any Christian who wants to discern between a physical massage and the spiritual "energy" rituals that are so prevalent in the massage industry.  Sandy wrote us a letter a few months back urging Christians to avoid Reiki. We shared it in a post titled, A Reiki warning: taking a stand.
In Segment 2, pull up a chair for our Bible study in 1 and 2 Peter with our Bible study teacher Connie Stampfl.  Be sure to download the notes in our Bible study tab on the menu.
If you'd like to join the table and connect with us, check out our FaceBook page! You can also send us an email at Connect@Naomistable.com. And ladies, if you head over to our website, you'll find information on how to join women around the world at our Google+ Community Page, where we are making friends and talking about what the Bible has to say about the topics we cover here at the Table.
You might also want to read:
Podcast: Play in new window | Download (Duration: 51:42 — 20.7MB)