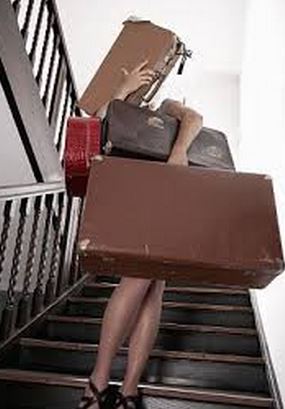 We come to our faith with a lot of guilt and burdens, and even though Jesus came to free us from this sin, we tend to lug it around anyway.  But if we contend for the faith as we should, we need to dump all of that and focus on the truth of God's Word! Our guest today is Lori Williams.
Lori and her husband Vincent founded Falsified Ministries, helping Christians who want to know: Am I really saved? (You may know Lori as a moderator over on our Google+ Community Page.) Check out the amazing resources over atFalsifiedMinistries.com, and while you're there you'll want to read this excellent book,FALSIFIED: THE DANGER OF FALSE CONVERSION.
In Segment 2, we're scooting up our chairs for our Bible study in I Samuel, with our Bible study teacher Beth Seifert. Be sure to download the notes in our Bible study tab on the menu. Tomorrow we will be introducing you to Samuel, a prophet whose life was incredibly significant!
If you'd like to join the table and connect with us, check out our FaceBook page! You can also send us an email at Connect@Naomistable.com. And ladies, if you head over to our website, you'll find information on how to join women around the world at our Google+ Community Page, where we are making friends and talking about what the Bible has to say about the topics we cover here at the Table.
Podcast: Play in new window | Download (Duration: 52:05 — 20.9MB)