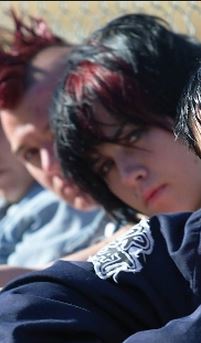 Today we are talking about a heartbreaking topic for any parent whose child has turned his or her back on God: What to do when we know that child is perishing. Sometimes in spite of a Christian upbringing, our teens or young adults can shake a fist in God's face and denounce the faith we thought they had. Today we've invited author Sunny Shell back to the Table to share her experience with her own son. Sunny also taught our The Proverbs 31 Woman study here at the Table, and has recently written two articles titled, Does Gospel-Centered Parenting Guarantee Gospel-Centered Children?, and, Suffering Well with Your Prodigal.
In Segment 2, we're scooting up our chairs for our Bible study in I Samuel, with our Bible study teacher Beth Seifert. Be sure to download the notes in our Bible study tab on the menu. Tomorrow we will be introducing you to Samuel, a prophet whose life was incredibly significant!
If you'd like to join the table and connect with us, check out our FaceBook page! You can also send us an email at Connect@Naomistable.com. And ladies, if you head over to our website, you'll find information on how to join women around the world at our Google+ Community Page, where we are making friends and talking about what the Bible has to say about the topics we cover here at the Table.
Podcast: Play in new window | Download (Duration: 55:20 — 22.2MB)