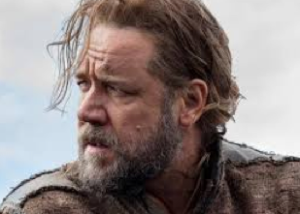 A lot of new movies are coming out that are based on the Bible. Hollywood has figured out that Bible-based movies make great box office success, are movies like the new Left Behind film or the new Noah movie really biblical, and if not, should we support film projects that distort the Truth of God? And when we say support, you might think we're talking about from a ticket sales standpoint. But what we really must consider is whether watching these films – even the free ones – can alter our theology. We covered this article today: 12 reasons not to fall for the Noah movie hype.
In Segment 2, we're studying the Gospel of Mark with our Bible study teacher Connie Stampfl. Be sure to download the notes in our Bible study tab on the menu.
If you'd like to join the table and connect with us, check out our FaceBook page! You can also send us an email at Connect@Naomistable.com. And ladies, if you head over to our website, you'll find information on how to join women around the world at our Google+ Community Page, where we are making friends and talking about what the Bible has to say about the topics we cover here at the Table.
Podcast: Play in new window | Download (Duration: 54:48 — 22.0MB)