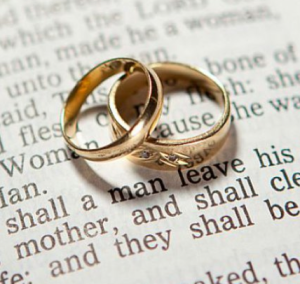 What does the Bible say about marriage? We hear a lot about soulmates these days, and finding that one we are "destined to be with." But is that concept even found anywhere in Scripture? Not quite.
We're sharing an article today from The Christian Pundit titled, It Matters Whom You Marry.
In Segment 2, we're studying the Gospel of Mark with our Bible study teacher Connie Stampfl. Be sure to download the notes in our Bible study tab on the menu.
If you'd like to join the table and connect with us, check out our FaceBook page! You can also send us an email at Connect@Naomistable.com. And ladies, if you head over to our website, you'll find information on how to join women around the world at our Google+ Community Page, where we are making friends and talking about what the Bible has to say about the topics we cover here at the Table.
Podcast: Play in new window | Download (Duration: 50:01 — 20.0MB)