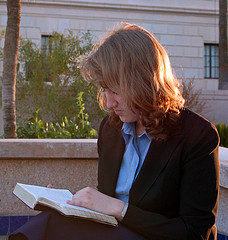 We are tackling a sensitive subject, but one we NEED to talk about: Can we expect to get direct revelation from God, and should we be following teachers who say they are hearing God's voice in a message for you? There is a lot of confusion about this, especially in these days. Hebrews chapter 1 and 2 tells us God has spoken for the final time through His son Jesus Christ. But there are cults, popular talk shows, best selling books and Christian conference teachers who are eager to share with you some new thing that God is allegedly saying and/or doing.
One of the researchers and writers who is doing her best to help shed Christ's light of truth on the false messages out in the world is our friend Erin Benziger of "Do Not Be Surprised." We've invited her to come back to the table to share with us about an article she posted last month,  Beth Moore's 'Twelfth Month Redemption'
In Segment 2, we're studying the Gospel of Mark with our Bible study teacher Connie Stampfl. Be sure to download the notes in our Bible study tab on the menu.
If you'd like to join the table and connect with us, check out our FaceBook page! You can also send us an email at Connect@Naomistable.com. And ladies, if you head over to our website, you'll find information on how to join women around the world at our Google+ Community Page, where we are making friends and talking about what the Bible has to say about the topics we cover here at the Table.
Podcast: Play in new window | Download (Duration: 54:20 — 21.8MB)