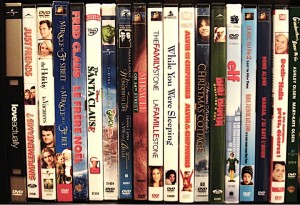 Are you a movie fan? Today we're talking about those Christmas movies that many of us have watched since childhood, and we're having an interesting discussion in our Naomi's Table Google Plus group about how – for some reason – the theology in these favorite viewing traditions makes us suddenly feel a little not-so-merry!
Looking for a way to keep Christ in your Christmas? Beth Seifert is here with today's December Advent devotional! Check out all the details and follow along here.
In Segment 2, we're studying the Gospel of Mark with our Bible study teacher Connie Stampfl. Be sure to download the notes in our Bible study tab on the menu.
If you'd like to join the table and connect with us, check out our FaceBook page! You can also send us an email at Connect@Naomistable.com. And ladies, if you head over to our website, you'll find information on how to join women around the world at our Google+ Community Page, where we are making friends and talking about what the Bible has to say about the topics we cover here at the Table.
Related articles
Podcast: Play in new window | Download (Duration: 47:45 — 19.1MB)