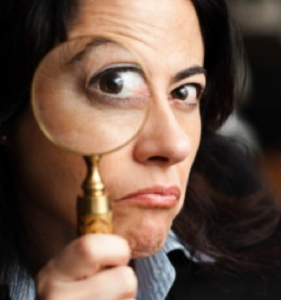 How important is discernment for women? Very! Many of the false theologies and movements that are coming into today's churches are propagated by well-meaning women who are simply looking for a new way to experience God. Our guest today is Lori Williams. Lori and her husband Vincent chronicled their amazing journey in the book, Falsified: The Danger of False Conversion. Their website, Falsified Ministries, is full of resources and articles to help you learn more about some of the movements and theologies that are dangerous for Christians. We also mentioned Warren B. Smith's book, Another Jesus Calling, about the false Jesus promoted by the very popular "Jesus Calling" books.
Looking for a way to keep Christ in your Christmas? Beth Seifert is here with today's December Advent devotional! Check out all the details and follow along here.
In Segment 2, we're studying the Gospel of Mark with our Bible study teacher Connie Stampfl. Be sure to download the notes in our Bible study tab on the menu.
If you'd like to join the table and connect with us, check out our FaceBook page! You can also send us an email at Connect@Naomistable.com. And ladies, if you head over to our website, you'll find information on how to join women around the world at our Google+ Community Page, where we are making friends and talking about what the Bible has to say about the topics we cover here at the Table.
Podcast: Play in new window | Download (Duration: 54:06 — 21.7MB)