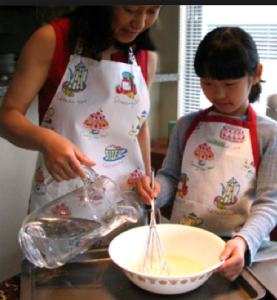 Today we're officially entering that time of year when we prepare our homes, our families, meals and gifts for what is known as The Holiday Season. Are we as God's daughters taking the time to prepare our hearts and the hearts of our children for reality beyond the turkey and tinsel?  Today our friend and Bible teacher Beth Seifert visits the Table to share how she has done the prep work to help her two boys understand the richness and fullness of God through His Word. We're excited to officially share our new December Advent project that Beth has designed to help you do that in your own home! You'll want to bookmark and follow this page on our site during the 25 days of Advent, starting this Sunday.
In our second segment, we do our daily Bible study, and our teacher is Connie Stampfl will be at the table with our Lesson from the Gospel of Mark. We are recording these studies into separate 10-minute podcasts with notes that you can download to lead your own Women's Bible studies – look for that at Naomi's table.com under the menu tab that says "Bible Studies."
If you'd like to join the table and connect with us, email us at Connect@Naomistable.com.  You can also reach us via Twitter and our FaceBook page!
Podcast: Play in new window | Download (Duration: 48:42 — 19.5MB)