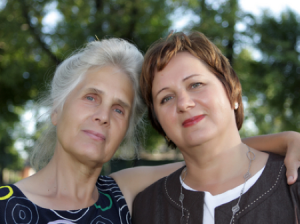 Did you know that there is a quiet counter-revolution going on in which Christian Women are heeding God's call on their lives and returning to Scripture to find the truth about who He is, an who we are as His daughters? We're going to talk about Biblical Womanhood today, and why it is so distasteful to the rest of the world, but so important to God. And no, I'm not talking about the Rachel Held Evans version of "biblical" (which actually puts God's Word on trial!);   I'm talking true, timeless womanhood the way God designed our roles for today. It's not politically-correct, it's going to make others feel uncomfortable, and it's probably not going to make you popular in your crowd of girlfriends. Are you ready?
Today we are launching a brand new Bible study in the Book of Ruth, and we're going to introduce you to your new teacher, Beth Seifert, and she's going to share a little bit of her story so you can get to know her better. Check out her story on our Meet The Crew page.
If you'd like to join the table and connect with us, you can do so on our FaceBook page, our email at Connect@Naomistable.com, on our Google+ Community Page, or you can call and record a message at  800-979-9010, extension 109.
&n
Podcast: Play in new window | Download (Duration: 44:06 — 10.1MB)